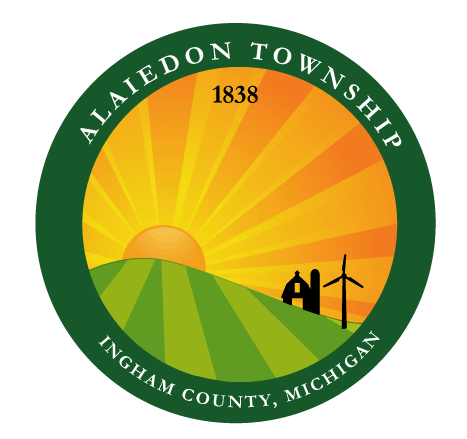 The Hill Land for Excellent Living
Agricultural Zoning Permit - Required for all buildings/additions directly associated with a farm operation and farm production
​
​
Building & Zoning Permit - Required for all non-farm structures including commercial, new homes, additions, accessory buildings and residential decks
​
Burning Permit - Required for all open burning within the township
​
Business Use Permit

- Required for all new businesses locating in the township.
​
Campfire Permit - Requirements for having a campfire
​
Cemetery Fees

- Burial lots are available for township residents
​
​
Election Inspector Application - Anyone working at an election must complete this application.
​
Fee Schedule

- Fees for various township permits, activities, etc
​
Land Division Application - Approval is required for all land splits less than 40 acres in size
​
​
​
​
​
Re-zoning Application - All proposed changes in zoning classification require application to the Planning Commission for consideration
​
Sign Permit - All signs erected in the township must conform to the Sign Ordinance and be approved by the Township Board
​
Special Use Permit - Some uses within zoning classifications are provided for by Special Use Permit allowing for practical latitude for landowners. The landowner makes application to the Planning Commission for consideration.
​
Township Hall Rental Agreement - The Alaiedon Township Hall and ball field are available for use by township residents.
​
Variance Application - If a landowner believes there is an error in any order, requirement, permit or decision by the Zoning Administrator or by any other body, an application for a Variance may be made to the Zoning Board of Appeals for consideration.
​
Zoning Permit - Required for all accessory buildings less than 200 square feet
Supervisor:


Steve Lott
​
Clerk:


David Leonard
​
Treasurer:
Scott Everett
​
Trustees:
​
Kurt Kranz



Beth Smith
​