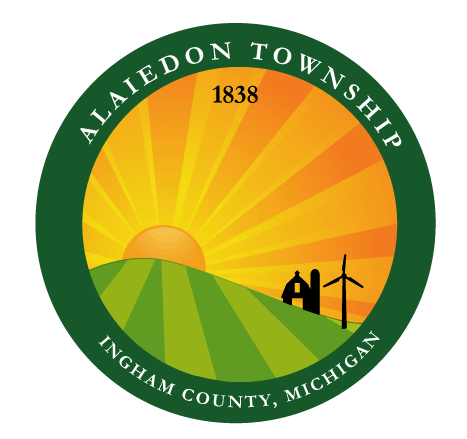 The Hill Land for Excellent Living
Polls in Michigan are open from 7:00 a.m. to 8:00 p.m. Alaiedon Township residents who are registered to vote may vote in person at the Alaiedon Township hall or by absentee ballot. Absentee voter ballots are available for all elections.
Election dates are available on the Secretary of State website.

Voter registration is available at all times the township office is open including election day.
To register to vote, you must be all of the following:
​
A U.S. citizen

At least 18 years old by election day

A resident of Michigan

A resident of the city or township where you are applying to register to vote.
You can obtain a voter application at one of the following:
​​
Online at www.Michigan.gov/sos

Township clerk's office

County clerk's office

Local Secretary of State branch office

State agencies including the Department of Human Services, Department of Community Health, Department of Energy, Labor and Economic Growth

Military recruitment centers

Voter registration drives

For more information, please contact the township or visit the Michigan Voter Information Center.
Alaiedon Township has two voter precincts.
Supervisor:


Steve Lott
​
Clerk:


David Leonard
​
Treasurer:
Scott Everett
​
Trustees:
​
Kurt Kranz



Beth Smith
​