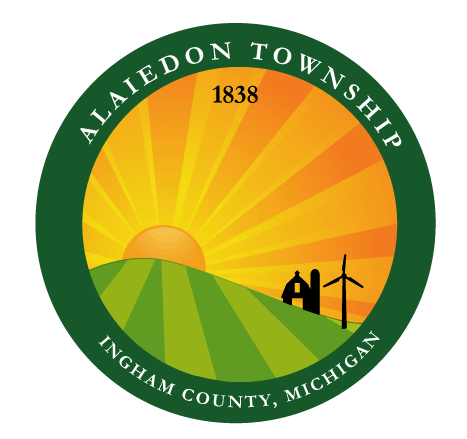 The Hill Land for Excellent Living
In the spring of 1837, William C. Leek arrived from New York to mid-Michigan with his wife and five children. The Leek family was the first known to permanently settle within Alaiedon Township and the newly established State of Michigan.
Ten years later, the township purchased a half acre of farmland from Mr. Leek for a "burying ground." Additional land was purchased for the cemetery from the Leeks in 1878 and 1890. Civil War, WW I, WW II, Vietnam and Afghanistan service members also rest here.
In 2016, the township wrapped up a decade long project of many improvements to the Leek Cemetery. Expansion of more than 1300 spaces, a new building and landscaping were all completed.
The New Leek Cemetery Sign
Alaiedon Township cemeteries are permanent windows into the Township's history. For 180 years its founding citizens along with the generations that followed rest where they lived.
​
It's important that when decisions are made concerning Leek Cemetery, longevity is the objective. The new sign marking Leek Cemetery definitely meets this goal, thanks to Alan Awalt and his family.
Alan Awalt has been a township resident since 1971 and he took over as the Township Sexton in 2007. Alan managed every detail of the Leek Cemetery project during his tenure as sexton. And, when it came to the new sign, he knew two things. First, it needed to stand the test of time, and second, he had the perfect material for it sitting in his barn.
In 1980, Alan was working on a landscape project in Detroit and discovered that the Detroit Institute of Arts Building was re-constructing its front steps and the material from the old steps was in a scrap pile for sale at a bargain price. So he bought two of them.
​
35 years later, one of the old granite Detroit Institute of Art's front steps, that lead down to Woodward Avenue in Detroit, has now become the new Leek Cemetery sign in Alaiedon Township as a donation from Alan and Edna Awalt and their family to Alaiedon Township. "It ought to last a while" Alan says with a grin, "It weighs about 500 pounds!"
Supervisor:


Steve Lott
​
Clerk:


David Leonard
​
Treasurer:
Scott Everett
​
Trustees:
​
Kurt Kranz



Beth Smith
​