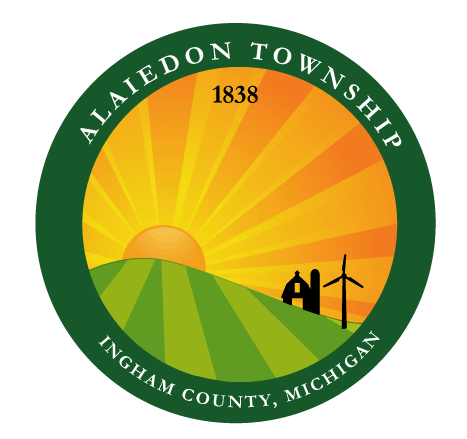 The Hill Land for Excellent Living
Welcome to Alaiedon Township
Established in 1838, Alaiedon is a General Law Township with 2,894 citizens. Alaiedon Township is located in Ingham County, Michigan, north of the county seat of Mason and south of Meridian Township.

If you have any questions, please contact the township office at (517) 676-9277.
Board of Trustees Meetings:
Occur on the second and fourth Monday of each month beginning at 8:00 p.m.

Planning Commission Meetings:
Quarterly meetings are scheduled for 7:00 p.m. on these dates in 2023

Board of Review - 2023 dates
​
​
​
​FIVE YEAR RECREATION PLAN OPINION SURVEY RESULTS
Here are the results of the 5 Year Recreational Plan Opinion Survey. Thank you to the 287 people who completed the survey. Based on this information the 5 Year Recreational Plan will be developed in the months to come. Opportunities for your input to this plan will be announced in the future.
​
​
Holidays observed in Alaiedon Township
Supervisor:


Steve Lott
​
Clerk:


David Leonard
​
Treasurer:
Scott Everett
​
Trustees:
​
Kurt Kranz



Beth Smith
​